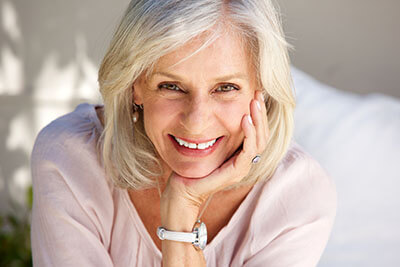 During clear lens exchange (CLE) surgery, a patient's natural lens is replaced with an artificial intraocular lens implant (IOL). The main purpose of this procedure is to achieve sharper focus at various distances and reduce and/or eliminate a patient's dependence on glasses. The CLE procedure is similar to lens exchange performed as part of cataract surgery. However, the two procedures are different, in that during the CLE procedure the natural lens is removed before it becomes a cataract. After removing the natural lens, Dr. Lippman replaces it with a specific intraocular lens implant (IOL). Among the IOLs he uses include the latest generation multifocal lenses, the leading-edge Crystalens , as well as Toric IOLs — the only IOLs that can correct significant astigmatism.
While CLE is usually requested by older patients, in part, in order to avoid cataract surgery in the future, in recent years more and more younger patients have been opting for this treatment. Among patients under 40, the main reason for undergoing CLE is extreme hyperopia (farsightedness). While LASIK can help many farsighted patients achieve clear vision without glasses, this procedures is not appropriate for individuals with hyperopia exceeding +3.00 diopters. However, these patients often qualify for CLE procedure, which can deliver vision correction results that are similar to or better than those achieved through LASIK.
If you have been told that you cannot undergo LASIK due to extreme hyperopia, CLE in Westchester County might be an alternative way to achieve your dream of clear vision without glasses. Please use our contact page to schedule a one-on-one consultation with Dr. Lippman, during which time he will help you decide if you can benefit from CLE or any other refractive vision correction procedure.
Schedule Evaluation
Click the button below to schedule your evaluation today!
Advantages of Clear Lens Exchange (CLE)
While each patient chooses CLE for slightly different reasons, some important benefits of clear lens exchange with leading-edge IOLs include:
Permanent. IOLs implanted during CLE procedure do not need to be replaced as they become permanent part of the eyes.
No Cataract Surgery. Patients who undergo CLE will not require cataract surgery in the future.
Freedom from Glasses. CLE significantly reduces a patient's dependence on glasses. This is because many IOLs, such as Restor Active Focus and Crystalens, allow you to see both near and far.
CLE can be performed for many patients who do not qualify for LASIK in Westchester County due to thin corneas, dry eyes, large pupils and/or keratoconus (abnormally bulging corneas).
Fast Recovery. Patients who receive refractive IOLs typically recover fairly quickly (within a few days).